Angel Therapy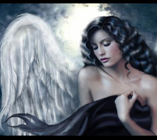 A non-denominational spiritual healing method, Therapists believe that we can heal, harmonize & balance every area of our lives with Spiritual Assistance! Most also work with energy fields using Reiki & Meditation to enhance the experience.
We receive guidance through our heightened senses, referred to by many as our intuition. Angel therapy/healing works with these same senses that we use for everyday living, seeing, hearing, thinking and feeling to tune into a higher energetic & spiritual level with the assistance of the angels.

For many who've already tried it the positive thoughts & energy delivered during the healing process, have helped them to cope with bereavement, family break-ups, depression stress, rejection & self-acceptance, while it can also be beneficial in alleviating physical pain so often caused by blocks in our energy field. Yet, for many, Angel Therapy is shrouded in mystery and unfounded doubts that in order for it to work, you must be religious. With Angel Therapy, this is not so.
The Spiritual nature of mankind is all of those parts that are non – physical such as mind, emotions and the "life force". Angel Therapy is the channelling of spiritual energies to assist people in dealing with all of life's challenges'.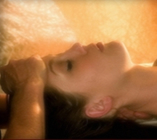 We all have energy flows within ourselves which, when blocked, can result in physical symptoms. Through Spiritual Healing the mind, body & spirit are accessed, negative energy, physical & emotional blocks are released & all the energy systems of the body are balanced. Angel Therapists believe that a balanced & happy life can be achieved by paying attention to our emotional, spiritual and physical well-being. For those who are drawn to it, Angel Therapy can be a very powerful form of healing.